If you're in need of storage, choosing the right storage unit is crucial to ensure the safety and protection of your belongings. There are several factors to consider when choosing a storage unit, from pricing to security and everything in between. In this post, we'll discuss the important factors you need to keep in mind when choosing a storage unit.
1) Climate control.
This is, in my opinion, at the top of the list and something that you shouldn't compromise. Climate control means that whether it's 100 degrees or -10 degrees, your belongings will be protected from pests, moisture, and other threats.
2) Prices $$$$.
Pricing is always important, no matter the subject. Many facilities offer cheaper prices online and many well known facilities offer $1 first month or first month free. (In those cases, there's usually a $30 insurance and maintenance fee).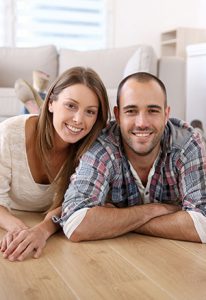 3)Location location location.
This can be especially important if you need access to your stored belongings.
4) Size.
There are a bunch of different storage units. Examples are 5 x 5, 5 x 10, 5 x 15, 10 x 10, 10 x 15, 10 x 20, 10 x 25, 10 x 30, etc. When you're finished packing, measure out an appropriate sized box and see if your belongings will fit. Most units have an 8 ft ceiling so you can stack furniture as well. A quick guide for sizes:
5 x 5: Approximately one small room of furniture
5 x 10: Approximately one regular sized room of furniture
5 x 15: Approximately 2 rooms of furniture
10 x 10: Approximately 3 rooms of furniture
10 x 15: Approximately 4 rooms of furniture
10 x 20: Approximately 5 rooms of furniture
10 x 25 and up: Approximately 6+ rooms of furniture
5) Cleanliness.
I would recommend visiting a facility before reserving a unit. Some units are cleaner than others and you definitely want the best for your prized possessions.
6) Security.
Last but certainly not least, while visiting the facility, make sure to find out about their security system. Most facilities are equipped with a gate and camera system but you need to make sure. The safekeeping of your belongings is your main focus so make sure they'll be safe and sound wherever they'll be held.
I hope this tips will help you to find the most suitable storage facility and unit for you. For storage quotes, questions, or assistance finding the best storage solution for you, please don't hesitate to contact us. We're here to help you with all of your moving and storage needs.