Are you planning to move and worried about how to Load Your Furniture safely? Moving furniture can be a daunting task, but with some planning and the right tools, you can do it safely and efficiently. In this post, we will share some tips on how to load your furniture securely and make your move a success.
The items you will be needing on your task of moving includes a moving blanket, mattress, packing taps, some moving straps, work gloves to protect you from injuries, rope, rocket straps, small and large stretch straps, along with tarp and sheeting. However, you might not want every material it depends on the item you plan to move.
Prepare To Load
To ensure that your belongings reach the drop off safely and securely while making sure that you invest less time and fatigue it is important to go for pre-planning your task.
Get Moving-Grade Boxes
The most important part is getting moving-grade boxes instead of going for grocery boxes. The moving boxes are most preferred by every small or big corporate moving company. It's more like the best movers choice as these boxes are designed to store items providing them safe and damage-free transportation. You can easily square-off them while they will keep on maintaining integrity. Moreover, label the boxes as well. Mention what is there in it and where it should be moved.
Wrapping the Furniture
While wrapping the furniture use moving pads, papers, and plastic wraps. For upholstery items use plastic wraps, for steel and metal items go for moving pads and for other items do not forget to wrap them in papers before putting them inside the moving-boxes.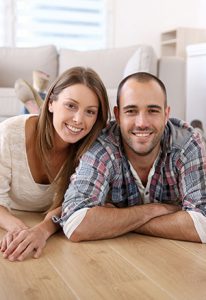 Disassembling the Furniture
Be careful while disassembling the furniture. First disassemble the mirrors or cupboards, side tables, dining tables and of every furniture which is possible before wrapping or dragging. Be generous while wrapping them, by saving pads only to save some money you can cause huge damage to your items. You never know what went wrong the minute you unload the box. So be generous and careful.
Loading the Items
While loading them make sure you know the width of every doorway you are about to pass. Make the path obstacle-free. For this task, you can seek help from cheap moving companies too.
On the floor lay a plastic wrap for protecting against dust. Organize your items properly in the truck, putting the string and heavy ones first and the fragile and light ones after or on top of them. Make sure that each box is balanced properly.
If you have frames, pictures or mirrors to move it is best to put them wrapped upside down over mattress. It will protect them from damaging or breaking. Moreover, do not put heavy items over electronics or appliances. It can damage them internally.
Summing Up
These were some basic tips for moving your furniture. Where you will do enough to make sure your belongings reach the spot safely, you should also make arrangements to protect yourself from injuries too. Put on gloves and cover your face from getting safe from dust. The best would be to let the commercial movers handle all of these troubles.
In conclusion, moving can be a stressful experience, but with the right preparation, you can ensure that your belongings reach their destination safely. Remember to use moving-grade boxes, wrap your furniture, disassemble where possible, and load your items carefully. By following these tips on how to Load Your Furniture safely, you can make your move as stress-free as possible.